11 REASONS TO VISIT SRI LANKA IMMEDIATELY
If you're looking for reasons to visit Sri Lanka, look no further, as we have put together a guide of the top 11 reasons why you just simply have to visit! Sri Lanka's tropical climate, sandy beaches and incredible cuisine are just among the many reasons to include this beautiful South Asian country on your travel bucket list.
This tiny island nation, otherwise known as the 'Pearl of the Indian Ocean', has fast become a popular tourist destination for holidaymakers. It's the perfect place for those looking to immerse themselves in local culture, explore the breathtaking landscape and discover everything else Sri Lanka has to offer.
1.
THE CLIMATE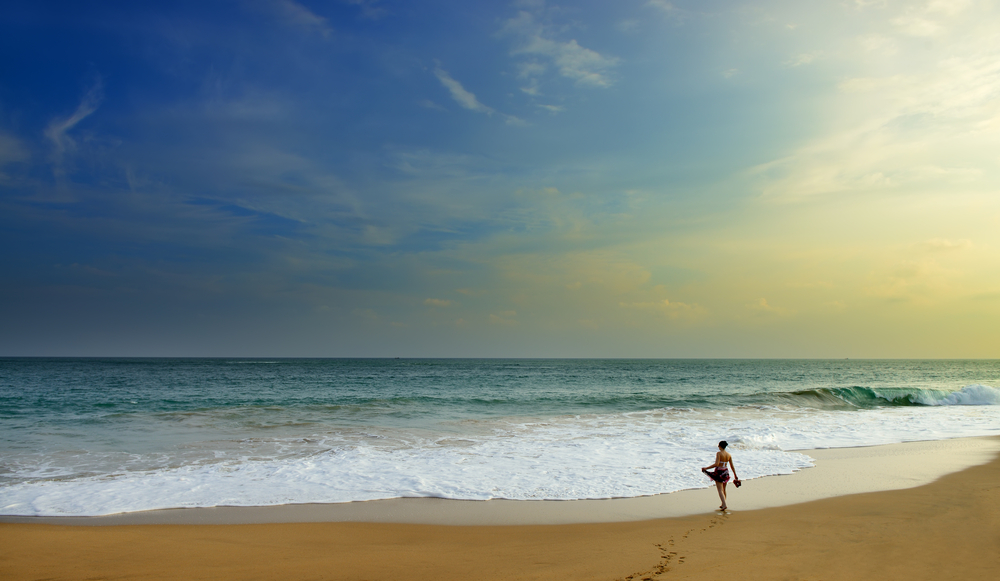 Sri Lanka has a blissful tropical climate that offers winter sun to us northern hemisphere dwellers. It's also varied, so you can go from sunbathing in the dry heat of the southern beaches to the cool breezes of the Hill Country in the same holiday.
But you'll need to plan your trip carefully if you want to avoid its two distinct monsoon seasons. The main south-western monsoon brings rain to the popular South West between May and September, whilst the dry season in this region runs from December to March. In the less-visited North and Eastern parts of the island, the weather is influenced by the north-eastern monsoon, which brings wind and rain between October and January, with drier weather between May and September. December to March is the most popular time to visit.
2.
THE PEOPLE
Whatever their situation in society, the people of Sri Lanka possess a warm and friendly nature reflected in persistent smiling faces and eagerness to help those unfamiliar with aspects of local life. You'll find that Sri Lankans are very hospitable and take pride in inviting people to their homes, however modest they may be. So don't be surprised if a driver or guide, or indeed virtually anyone encountered, requests the pleasure of your company. And don't decline, as Sri Lankan hospitality is taken very seriously!
3.
THE CULTURE
Sri Lanka is jam-packed with world heritage sites that you should make time to visit if possible. These include: the Sacred City of Kandy, a famous pilgrimage site for Buddhists in the centre of the country, et on a plateau surrounded by mountains; the old fortified town of Galle, which was founded in the 16th century by the Portuguese on the southwestern tip of the island ; and the Golden Temple of Dambulla, a cave monastery with Buddhist mural paintings and 157 statues that has been a sacred pilgrimage site for 22 centuries. In short, anyone with a historical inclination will find Sri Lanka, which was colonised by the Dutch, Portuguese and British, fascinating.
4.
THE BEACHES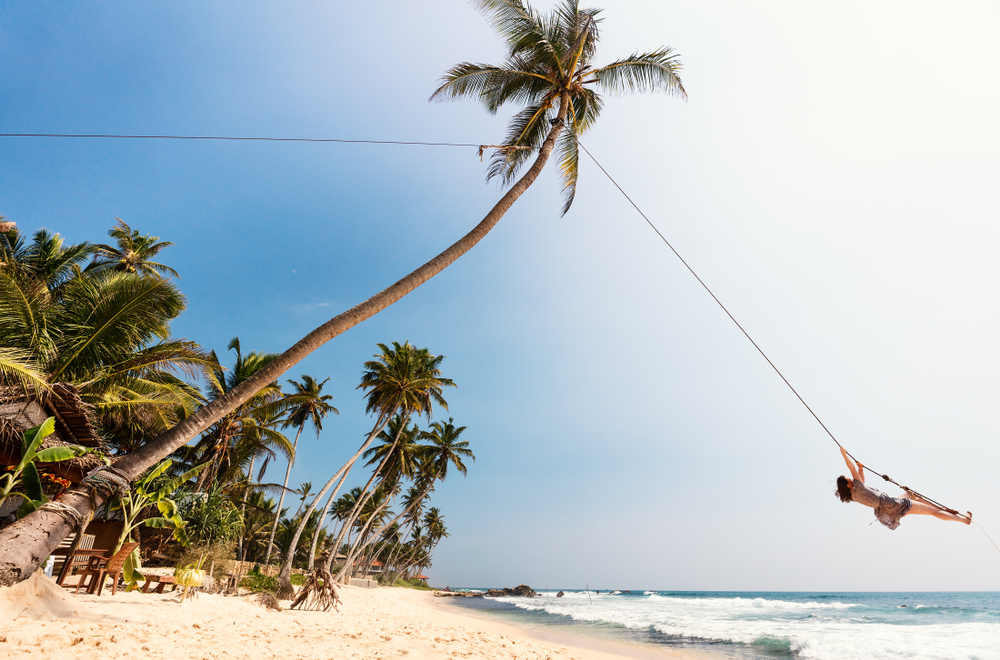 The beaches in the south and west are the most buzzing right now on this teardrop-shaped island. Known unofficially as the 'Sri Lankan Riviera', the beaches are a majestic golden-tan colour, fringed with swaying palm trees and backed by orchards, rice paddies and lowland tea plantations. The southern beaches around the colonial town of Galle are the most paradisical, but if you're after something a little wilder, head west.
5.
THE FOOD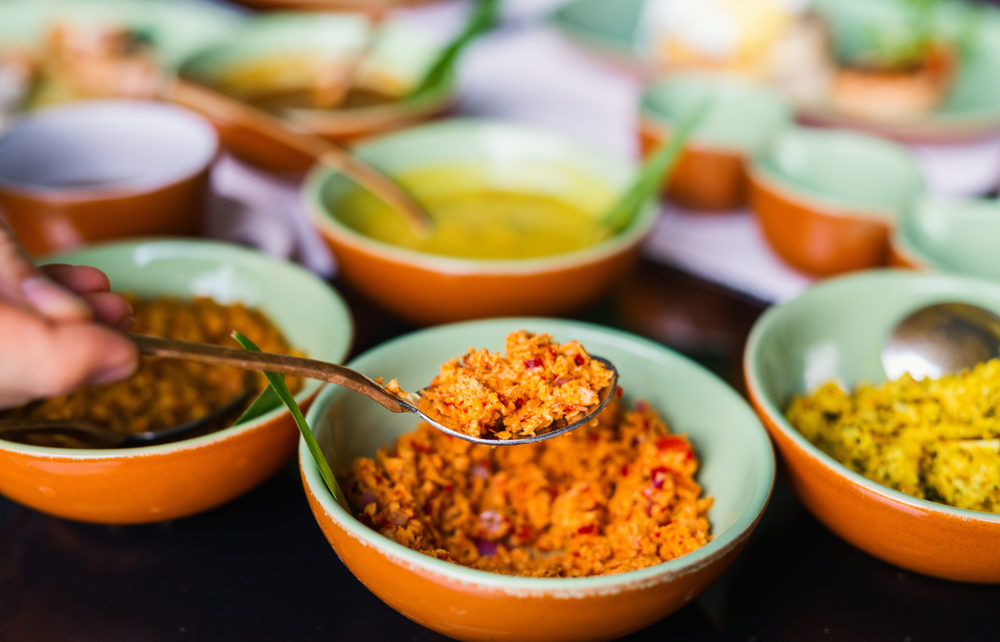 You'll go wild for the food, which has been shaped by its colourful historical and cultural past. Must eats include: curd and treacle, a dessert made using buffalo milk curd and dusted with coconut; hoppers, which are like a battered pancake, cradling everything from eggs and veggies to sweet treats; and of course, Sri Lankan curries, seafood and King coconuts.
6.
THE TEA TRAILS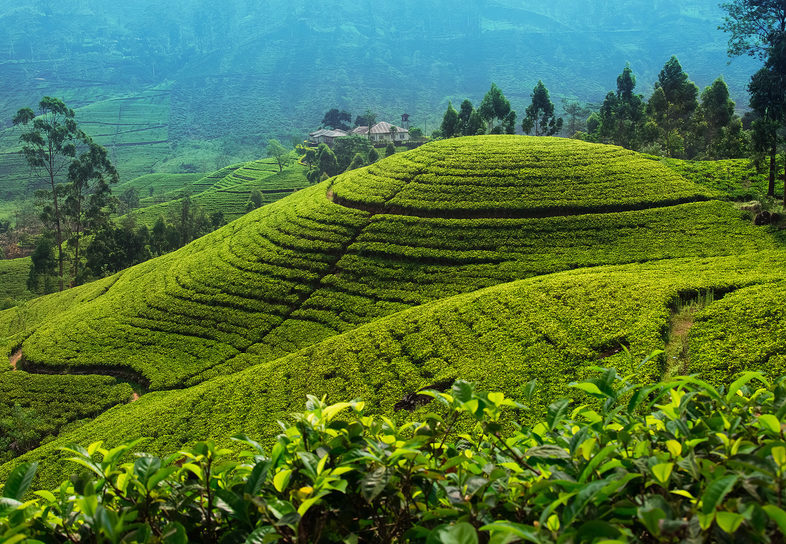 No trip to Sri Lanka would be complete without getting into the central area and experiencing the epic tea plantations, such as Ella Rock and Newara Eliya. There is lush greenery absolutely everywhere that you can walk around at your own leisure or you can also take a guided tour and sample some of the tea as well.
One experience not to miss is the hike and view up to the top of Mini Adams Peak, where you can see for miles all around. So how do you get there? That brings us to…
7.
THE TRAINS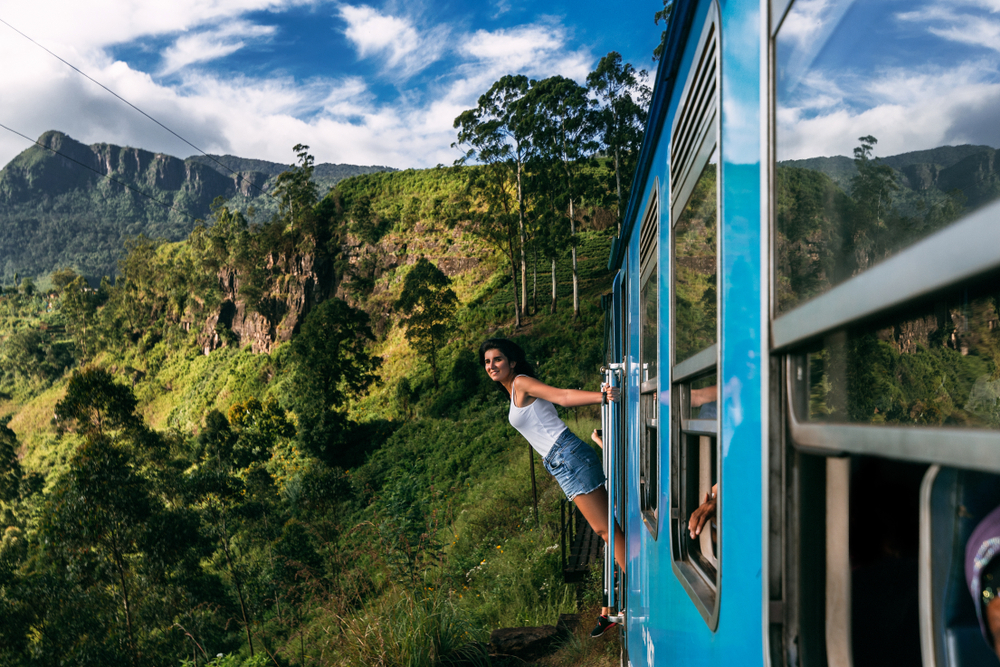 Sri Lanka has some of the most scenic, if not THE MOST scenic train journeys in the world. The journey going from Kandy to Ella is particularly beautiful and relatively inexpensive. Book a seat beforehand and look out the window as some of the most epic scenery in Sri Lanka rolls on past you.
8.
THE WILDLIFE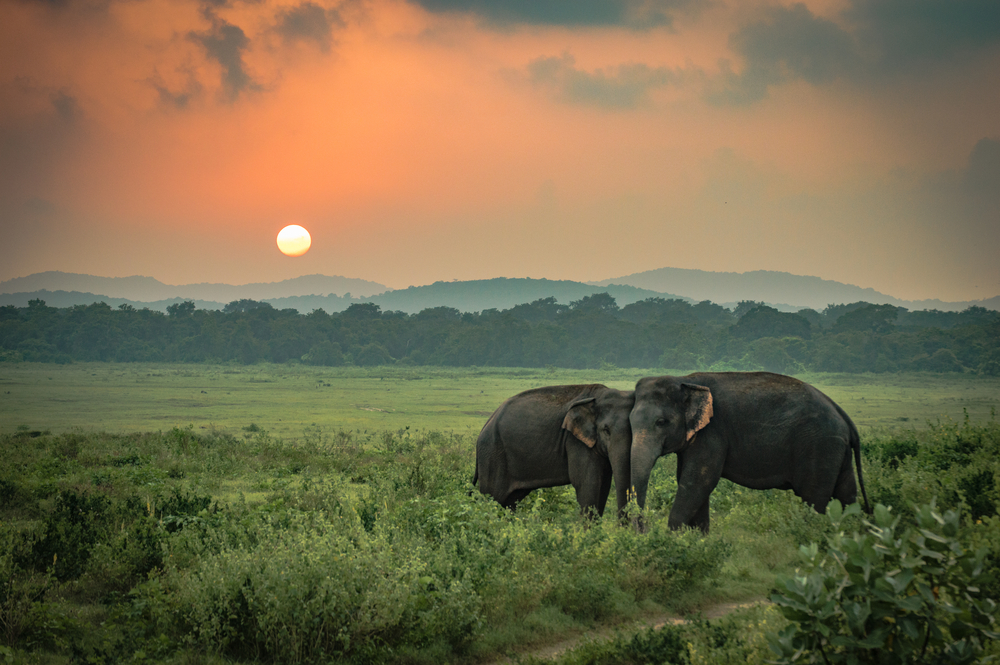 Sri Lanka is one of the best places in Asia for seeing wildlife with an abundance of leopards, elephants and birdlife. If you want to spot leopards, head to Yala West National Park, which is six hours from Colombo and easily combined with a surfing trip to nearby Arugam Bay. If wild elephants are more your bag, try Uda Walawe National Park, which is four hours from the captial and near the tea trails.
9.
THE SURF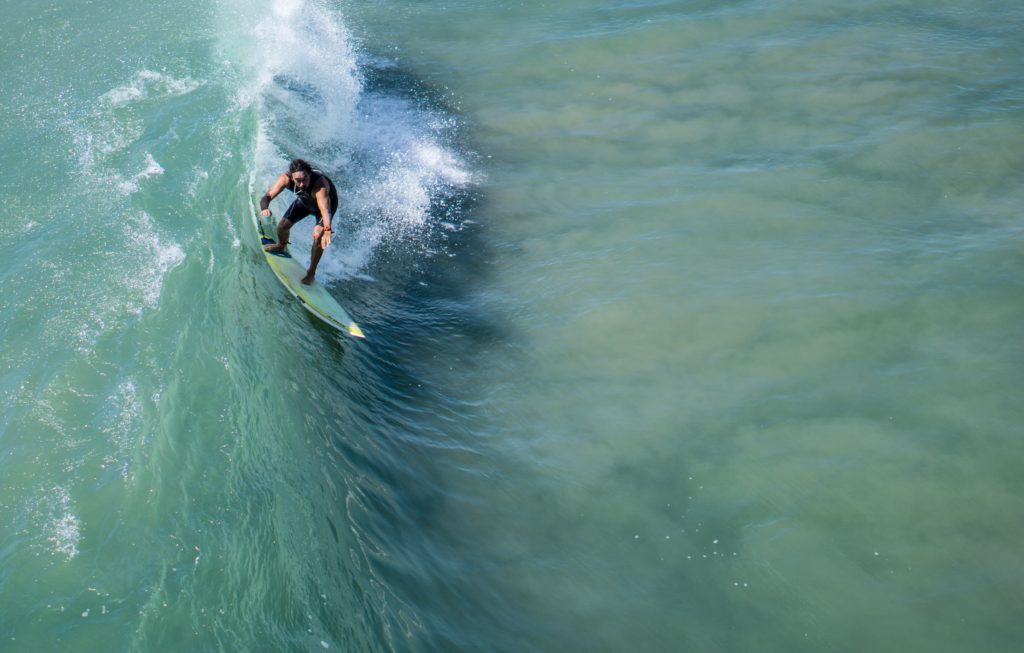 It's not just tea and traditions, Sri Lanka is slowly making a name for itself as a hot surfing destination and is touted as being like 'Bali 20 years ago'. Hikkaduwa is an idyllic, largely un-spoilt and palm bordered stretch of beach. The towns rich surf history, beautiful beaches and consistent waves make it a must-do for all surfers in Sri Lanka. When you're feeling like resting in between surf sessions this is the idyllic spot to grab a coconut, relax, sit back and take it all in. Adrenaline junkies will also find lots of white water rafting opportunities in Kitugula, where Bridge Over the River Kwai was filmed.
10.
THE VIEWS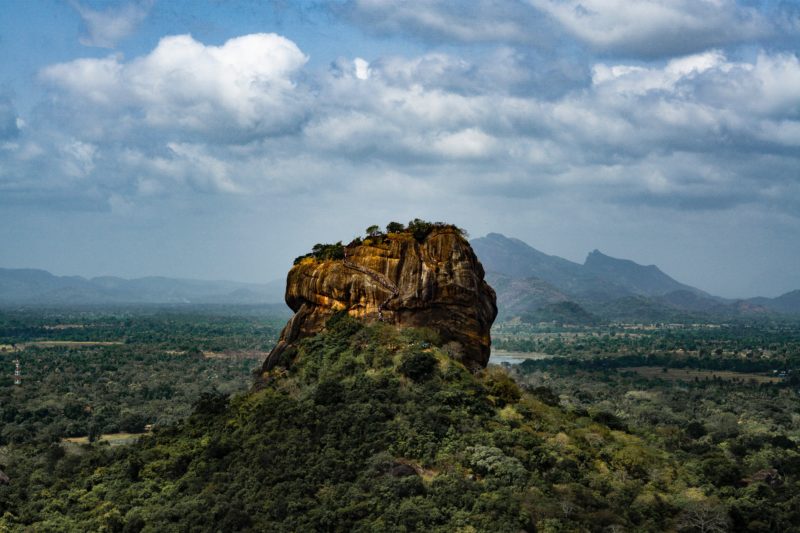 Full of romantic landscapes, stirring mountains, lush green tea gardens and golden beaches, the island nation of Sri Lanka is nothing short of magnificent. The country has no shortage of beautiful awe-inspiring spots, natural, historic and cultural, each more picture perfect than the next. Take a trip to these spots the beautiful places in Sri Lanka and you would find it difficult to leave. you can get enamoured by the stunning views through Ella Gap overlooking a spectacular gap in the southern mountain wall, climb the slopes of Adam's peak at night to watch a breathtaking sunrise at dawn that would be hard to forget. There are simply so many beautiful sights to see in Sri Lanka, where to begin is up to you.
11.
GREEN TURTLE VILLA
Located along the sunny coast of Southern Sri Lanka, Green Turtle Villa is an exclusive beachside property, only a one and a half hour drive out of Colombo. Situated next to the Kosgoda Turtle Hatchery, with its own in-house chef and staff, the Villa's contemporary style is designed to soothe your mind and soul. With it's very own residential pooches; Lilly, Lola, Polo, Marco and Tarzan, Green Turtle Villa is sure to make your stay memorable in every way. On most days you are likely to see the turtles laying eggs on the beach.
Sleeping up to 12 people, our Green Turtle villa is the perfect holiday destination for families of all generations, couples and friends. Find our more below.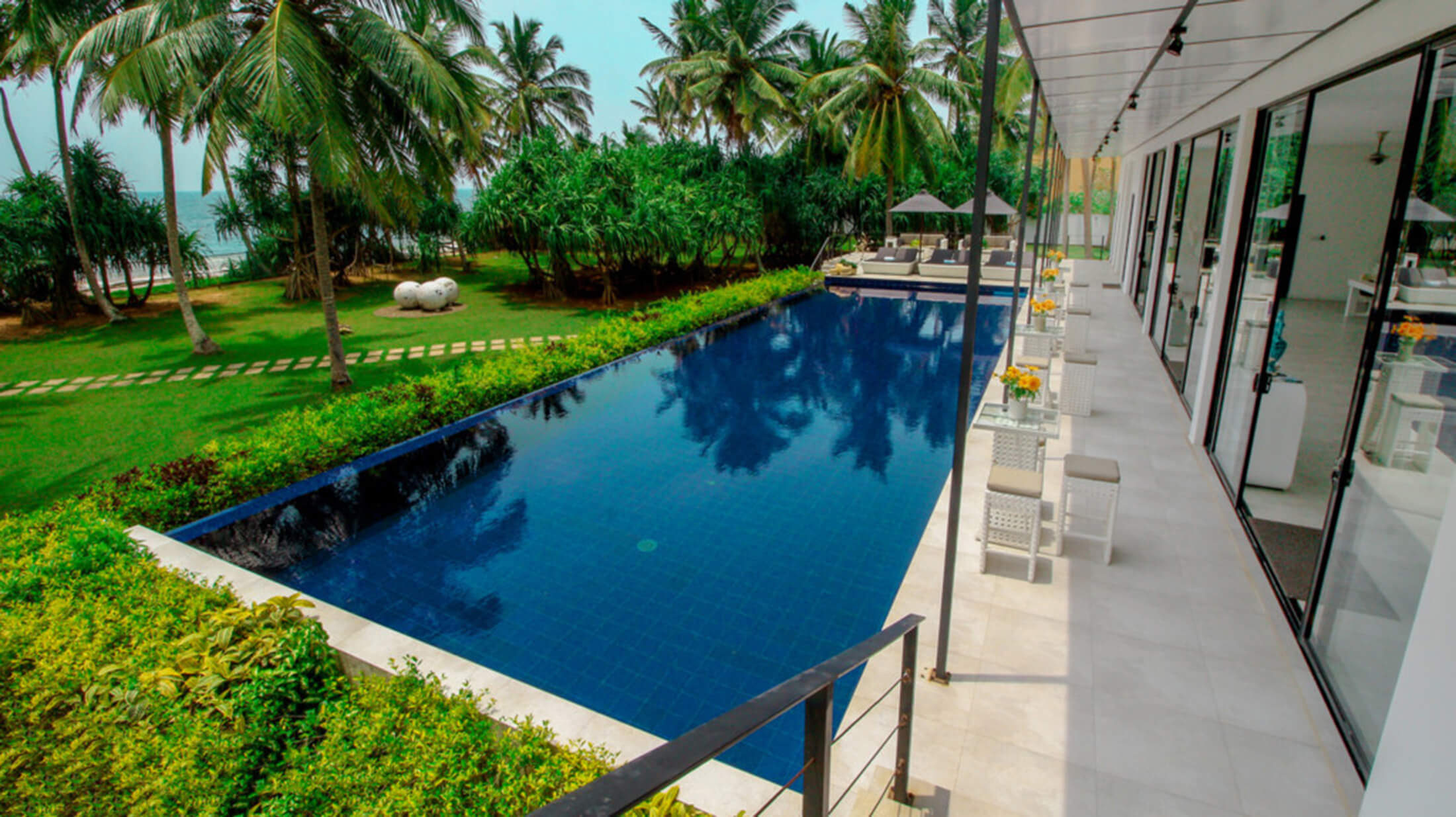 LET US PLAN YOUR PERFECT HOLIDAY!
GIVe Properties is a collection of luxurious homes, one in the Cotswolds and one in Sri Lanka. All the GIVe properties are owned by international fashion designer, George Davies, founder of major brands like NEXT, Per Una at Marks & Spencer and George at Asda, and run by his team of professional property specialists.